Subscribe to Obituaries
We won't share your email
Our Flower & Gift Shop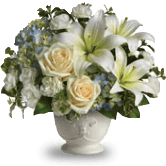 Shop Now
COVID-19
In an effort to keep our staff and the public safe during the state of emergency ordered by the Governor, we will be following practices to comply with state laws.
From the information we have from the governor's office, the Office of the Chief Medical Examiner of the State of Delaware, and the Delaware State Funeral Directors Association we will be asking the families we serve to follow some simple but necessary health practices, and they change day to day and we will post on our website www.torbertfuneral.com as changes occur. We are asking that families coming in to make arrangements be limited to five people or less and that no one showing any cold or flu symptoms be present.
We are suggesting that funeral services at our funeral chapel should be listed as private, allowing families to personally limit attendance to 10 guests, to be in compliance with CDC guidelines.
We have the ability to live stream family services so families may participate while in the safety and protection of their home.
Shop for Sympathy Flowers & Gifts
Here's how it works...